AGPC is holding its 31st annual convention in Bloomington, Indiana, from Thursday, 14 May through Sunday, 17 May 2015. A key attraction for the convention is a Friday morning tour of the Jerry Slocum Mechanical Puzzle Collection and room at the Lilly Library on the Indiana University campus.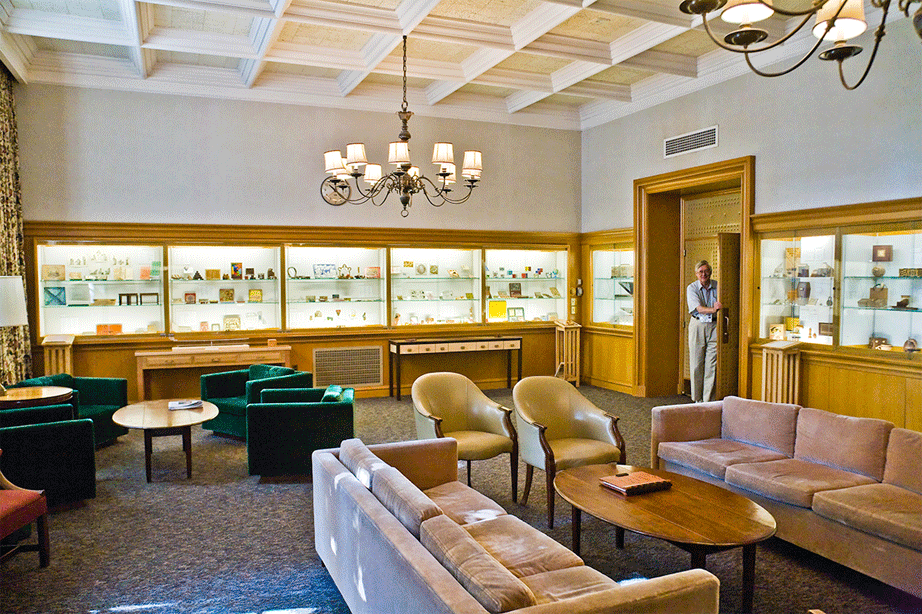 The 2015 convention is open to all members of the AGPC. If you are not yet a member, join now! The fees for attending the 2015 convention are under development and will be announced later.
Preconvention events will occur on Thursday and Friday, 14-15 May 2015. We'll send updates once these events are finalized. For Thursday, we are working on a preconvention tour in the afternoon and a dinner and show in the evening. For Friday, we'll have a tour of the Jerry Slocum Mechanical Puzzle Collection at the Lilly Library in the morning and a collaborative event with Indiana University college students in the afternoon.
The main convention events start Friday evening and go through Sunday around noon.
The convention agenda is under development, and will include the presentation of AGPC's Sam Loyd Award to mechanical puzzle master Gary Foshee, guest speakers on games, jigsaw puzzles, and mechanical puzzles, tables sales, an auction, and a raffle. Game playing and puzzle doing will take place in the evenings following the formal convention events.
The 2015 convention will be held at the Biddle Hotel and Convention Center at 900 East 7th Street, Bloomington, Indiana. You can make your reservations with the Biddie Hotel now, using the AGPC group code, to get our convention rate on rooms. There are several different room configurations available, from $109 to $160 per night. Call +1-800-209-8145 or +1-812-855-2536 or go online at http://imu.indiana.edu/hotel to make your reservations.
We look forward to seeing you in Bloomington!